Services We Provide
Environment
Any business that generates chemical waste can benefit from the environmental services of Comet Chemical.
We can perform an in-plant waste audit, which traces the production of waste all through your manufacturing process and identifies opportunities for reducing the amount of waste produced and the costs associated with it.
It is our goal to help your company generate as little waste as possible, and to ensure that it is being disposed of in an efficient and cost effective manner.
Comet Chemical offers its clients many options in the handling and disposal of chemical waste. We understand the Ministry of Environment & Energy (M.O.E.E.) guidelines, and help you to meet those guidelines in an economical way.
We will help you discover whether your chemical waste is costing your company more money that it needs to. We can introduce innovative alternatives to reduce the amount and cost of chemical waste that you are disposing and initiate recycling alternatives.
Consultation with our technical representative can be your first step in reducing your chemical waste costs. For more information, email our Environmental Consultant.
Safety
The safety of the people who handle and use chemicals is a top priority of Comet Chemical. We endorse the Responsible Care of chemicals as outlined by the Canadian Chemical Producers Association. Comet Chemical also holds a recognized certification of the CACD (Canadian Association of Chemical Distributors) Responsible Distribution Code.
We keep the people who use and handle our chemicals informed on safety issues by providing them with health and safety information. Material Safety Data Sheets (MSDS) and packaging labels contain information on all the products we supply and are produced by our expert staff.
Comet Chemical also provides a 24 hour emergency response number. Newalta Services.
If you would like to receive more safety information or request an MSDS for any of the products we supply, please email us at Safety.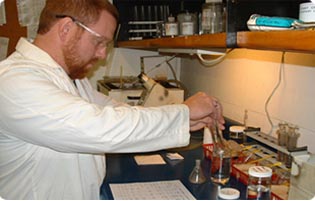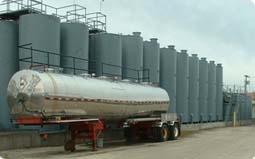 Transportation & Warehousing
Cometís distributions facility is 70 km north of the GTA and includes drum and tote warehousing, 60 bulk storage tanks, rail siding, and a full complement or transportations equipment from van trailers to stainless steel bulk tankers. Our on-site lab and specialized blending facility gives Comet the flexibility and responsive service our customers have demanded.